Beach Blanket 79"x55", 79"x83" Sand Proof Outdoor Picnic Mat for Travel, Camping, Hiking Music Festivals-Lightweight Quick Drying with Storage Bag
---
FABRIC: 100% Nylon
NO MORE MESS:
Say goodbye to sand that sticks after your ordinary beach blanket! Brush off every sand along with no effort. Enjoying a Sand Free relaxing time on your Blanket.
OVERSIZED BUT COMPACT:
This mat offers plenty of space to fit up to 4-5 people for the MEDIUM SIZE and 4-7 people for the LARGE SIZE comfortably, much ROOMIER than the average waterproof picnic blanket or beach mat. This HUGE blanket! After use can be compressed conformity to 4" x 8" size. The built-in bag makes it consequently EASY to carry around!
QUICK-DRY NYLON FABRIC:
Made beside strong, perdurable yet " X "breathable 100% Parachute nylon. Water repellent, anti-heat material makes such perfect because of any occasion;  "camping, hiking, a picnic day, a festival experience, and simply traveling buddy!
NO RISK PURCHASE:
Making you a delightful consumer is our main goal.
The mat is multifunctional for beach, picnic, and camping use, waterproof to put on the ground. And there are 4 pegs for fixing.

Features:
Multifunctional, can be used as a beach blanket, picnic mat, and camping mat.
Polyester fabric with water-resistant TPU coating.
4 pegs to secure the blanket in place and prevent it from flying out on windy days.
Lightweight and compact after bending.
Comes with a storage bag for easy to carry.

Specifications:
Material: Polyester and TPU coatingColor: Blue
Item Size: 79" x 55" or 79" x 83"
Package Weight: 200g / 7.05ounces
Package Size:  4.7'' x 3.2'' x 6.3''

Packing List:
1 * Blanket
4 * Pegs
1 * Storage Bag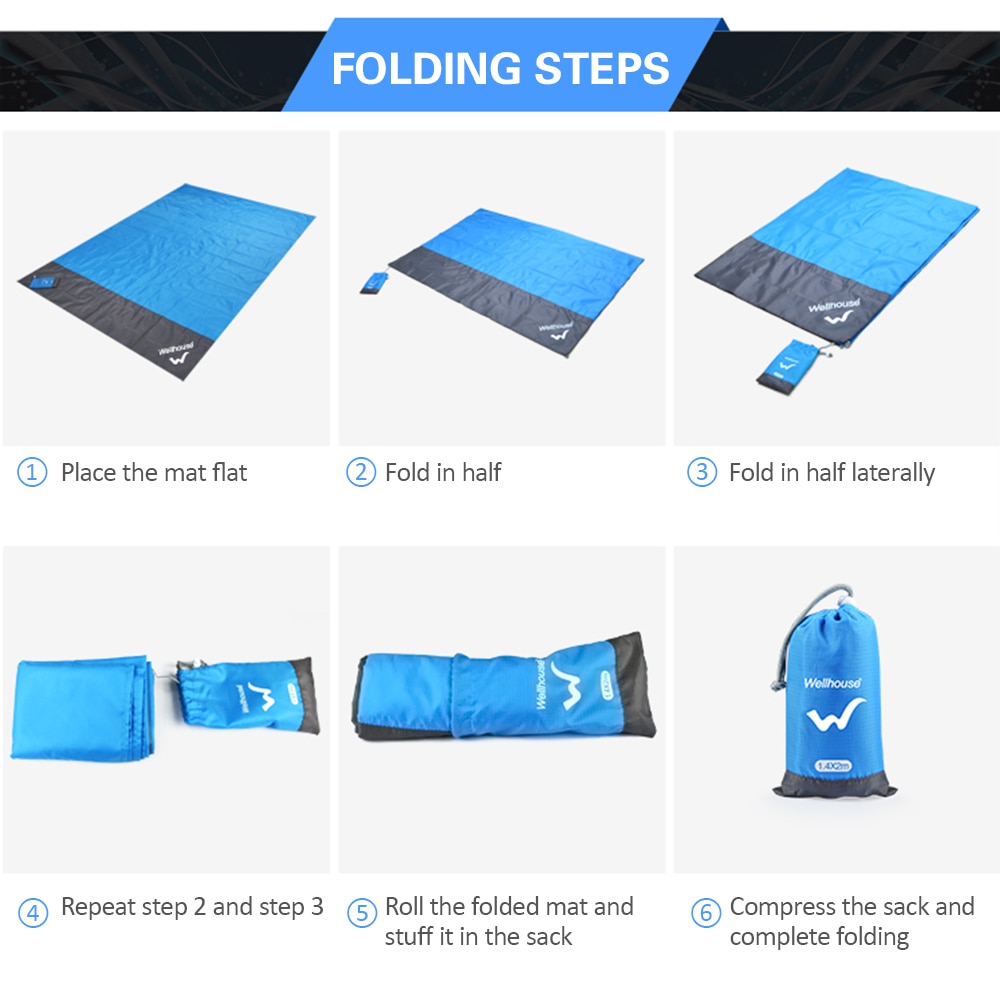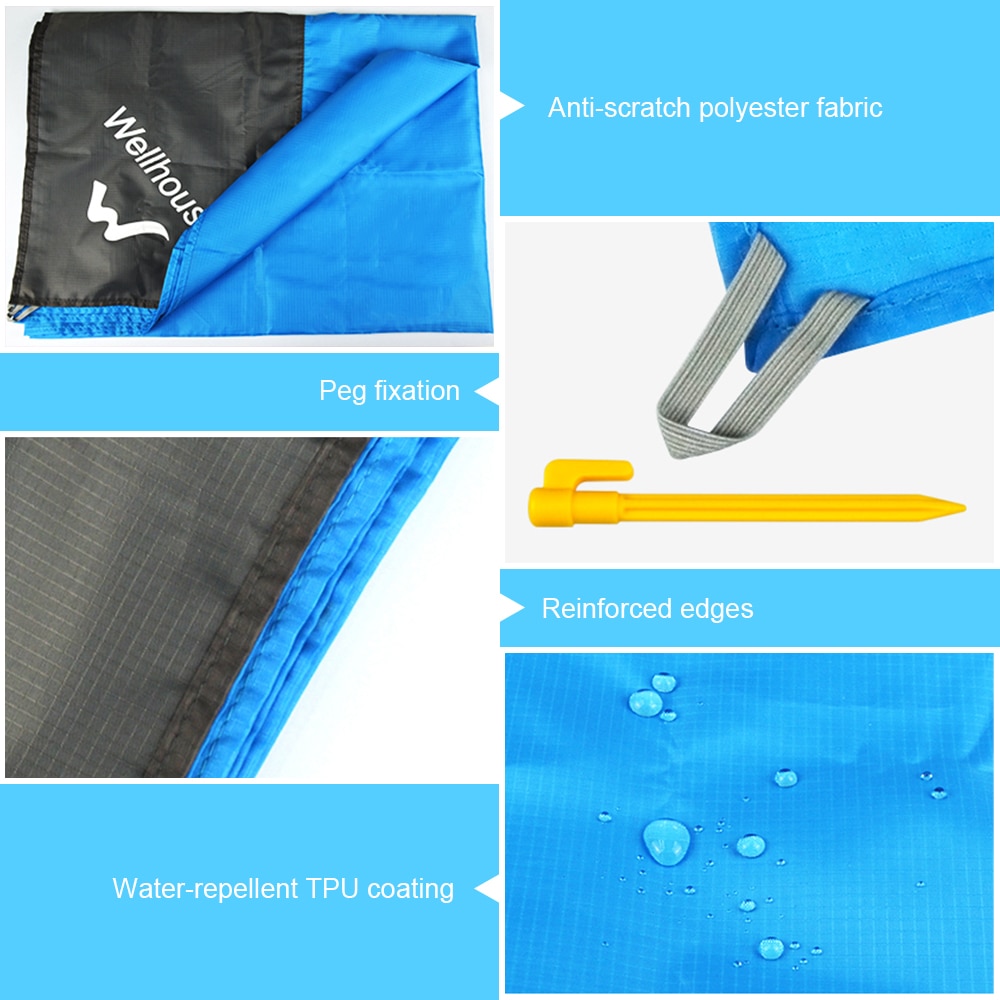 WORLDWIDE SHIPPING